Fish Peninsular Malaysia's best game fishing venues with experienced fishing guides aboard the country's top performing charter boats. We specialise in custom tailored saltwater and freshwater sportfishing adventures in Malaysia. Our boats are based in Kuala Rompin and in Tioman Island. We do both day trips and multi day live-aboard trips out of these destinations.


Malaysia is blessed with fantastic sportsfishing destinations. Both the salt and fresh water fishing are world-class. Kuala Rompin in Pahang state is widely recognised as having some of the best Sailfishing waters worldwide and offers outstanding action from March to November. The waters off Rompin is one of the best destionations for flyfisherman who wish to experience landing a Sailfish on a flyrod. Due to strict catch and release practices, the number of raised Sailfish per day in Rompin will probably be higher than anywhere else in the world. In addition to Rompin we guide fisherman in the waters off Tioman Island and Palau Aur for Travelly, Black Marlin, Dorado, Sailfish, Cobia, Wahoo, Tuna, Queenfish, Groupers, Snappers, Narrow barred Spanish Mackerel and for many other hard fighting fish species.

The Giant Snakehead is South East Asia's most popular fresh water sport fish, they grow big and fight hard. Malaysia is home to the biggest population of Giant Snakeheads in South East Asia. There are few unpressured Snakehead destinations remaining in Asia where you can fish for Giant Snakehead. We guide 3-6 day Snakehead fishing safaris to the protected Royal Belum area of Lake Temenggor. Peak season for Snakehead is from December to March but the fishing can be very good year-round.


Palau AUR Marlin, Wahoo and Dorado

Palau Aur south of Tioman island offeres the best Black Marlin action in Malaysia. This trip departure from Tioman Island and is a min 3 day trip with return to Tioman each evening. Palau Aur or Aur island is 22 miles south of Tioman Island and also got great Sailfish action and some of the best bottom fishing action on the east coast of Peninsular Malaysia.

> Read more

SAILFISH FISHING IN KUALA ROMPIN

The seas east of Kuala Rompin, Malaysia are home to one of the largest aggregation of Sailfish found anywhere in the world. Tens of thousands of Sailfish feed on massive schools of baitfish between March and November. Calm seas, experienced crews and quality equipment have made Rompin a world class fishery. The waters off Rompin are also world-renowned for flyfisherman who wish to experience landing a Sailfish on a flyrod. The number of raised Sailfish per day here, will probably be higher than anywhere else in the world. Private charters starts from 615 USD per day.

> Read more
TIOMAN ISLAND SAILFISH, BLACK MARLIN, DORADO

Tioman island 42 miles east of Kuala Rompin is a fantastic holiday destination if you want to combine game fishing for Sailfish, Dorado, King Mackerel and Black Marlin with a tropical beach holiday. Tioman Island also offers anglers a range of light jigging and bottom fishing for various species.

> Read more
GIANT SNAKEHEAD FISHING IN MALAYSIA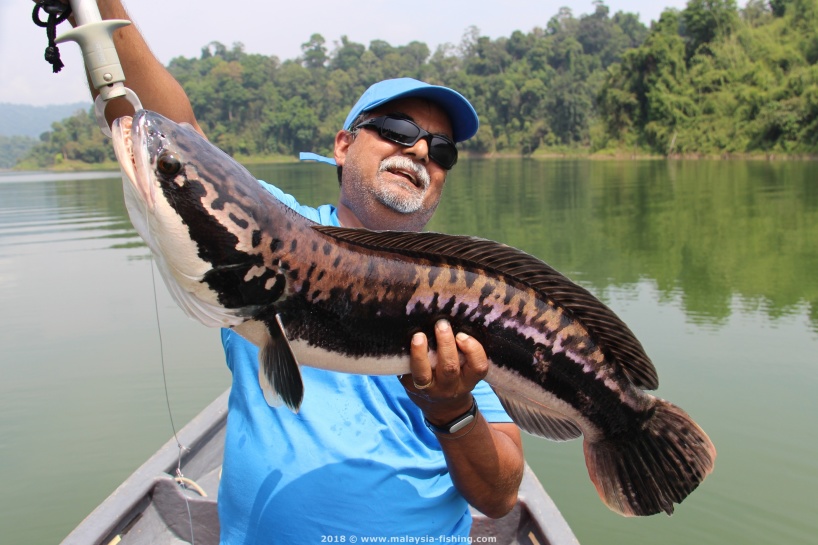 Lake Temenggor - a huge reservoir in Perak state offers some of the best Snakehead lure and fly fishing action in Malaysia. We do multi-day Snakehead fishing safaris to the protected Royal Belum area of Lake Temenggor.

> Read more