Fly fishing for Sailfish in Kuala Rompin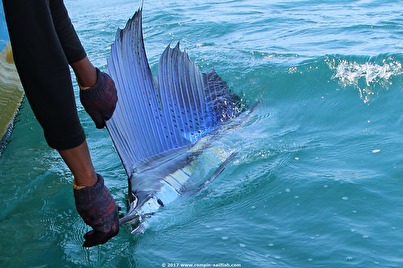 Kuala Rompin has become one of the top spots in the world for flyfisherman who wish to experience landing a Sailfish on a flyrod. The seas east of Kuala Rompin, are home to one of the largest aggregation of Sailfish found anywhere in the world. Tens of thousands of Sailfish feed on massive schools of baitfish between April and end mid-November. The number of raised Sailfish per day here, will probably be higher than anywhere else in the world. Magic Billfish charters arranges day trips out of Rompin for Sailfish and the peak season is from July to mid November. Trolling hook-less daisy-chain teasers are effective in making the Sails aggressive and bringing them to within the casting range. Oftentimes the Sails here become so aggressive that they can be teased all the way to the boat. We will suply TFO Lefty Kreh Bluewater Series Sailfish fly rods, Danielsson Control Infinity anti-reverse, state of the art saltwater fly reels, Sailfish fly fishing teasers and custom tied Sailfish tube flies with Cam Sigler popper heads, and crew with long time experience of teasing techniques for Sailfish.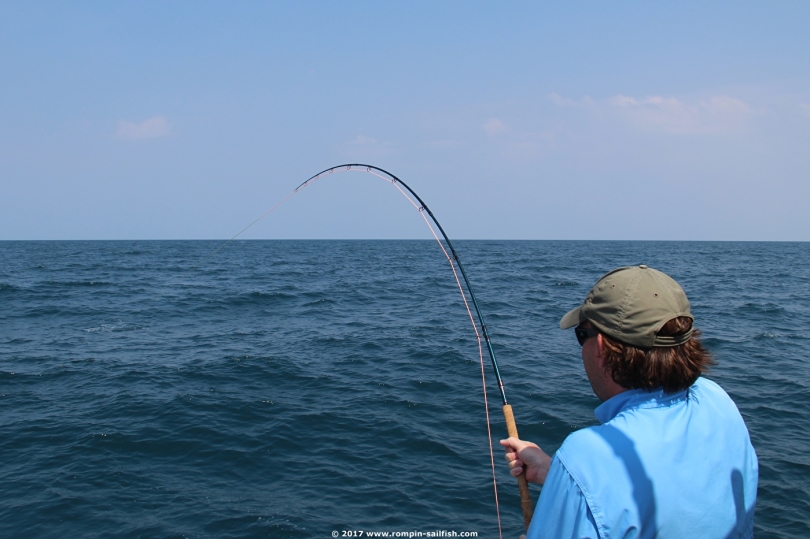 ROMPIN DAY TRIPS - SAILFISH FLY FISHING PRIVATE CHARTER

Kuala Rompin fly fishing day charters are priced at 860 USD for a private charter for the 2021 - 2022 season. To confirm any dates we need a 50% deposit, the balance is to be paid in cash before departure. If you for any reason can not come we will book you in for another available date without any extra fees. We accept PayPal and TT bank transfers for the deposit payment (PayPal and bank transfer fees is not included in our rates).

Price includes:
A full-day charter from 8am-6pm (10 hrs.) for up to 4 people
Professional guide
Hotel transfers to the boat
lunch box
Mineral drinking water
Free use of professional fly fishing equipment including sailfish teasers and flies
Experianced English speaking crew
Not included:
Accommodations, room /board, however contact information & recommendations are provided upon request.
International and domestic Airfare
Beer or other alcoholic beverages.

For reservation and inquiries please contact us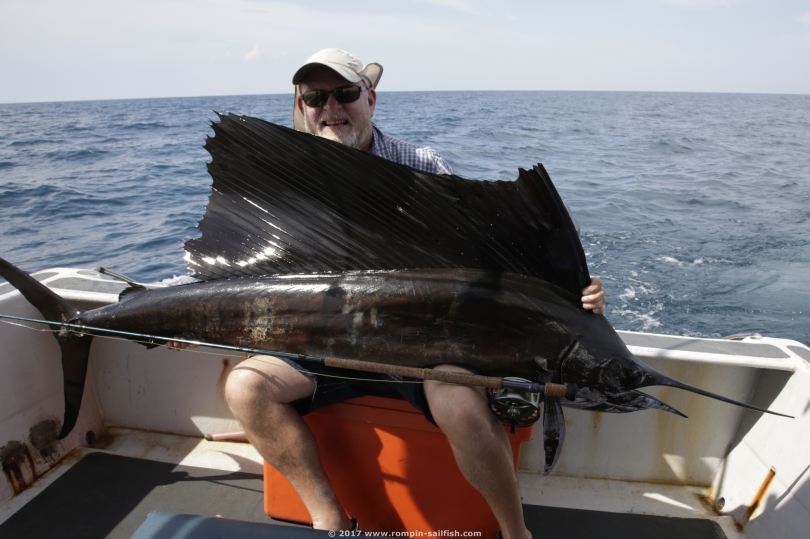 What we recommend you to bring on the trip:
SUN-BLOCK SPF30+ - Bring SPF30+ sun-block, water-resistant. The sun here during midday can be very strong.
Fishing hat
Polaroid sunglasses
A light-weight fishing shirt, fast-drying micro-fiber or light cotton (long sleeves is recommended for sun protection)